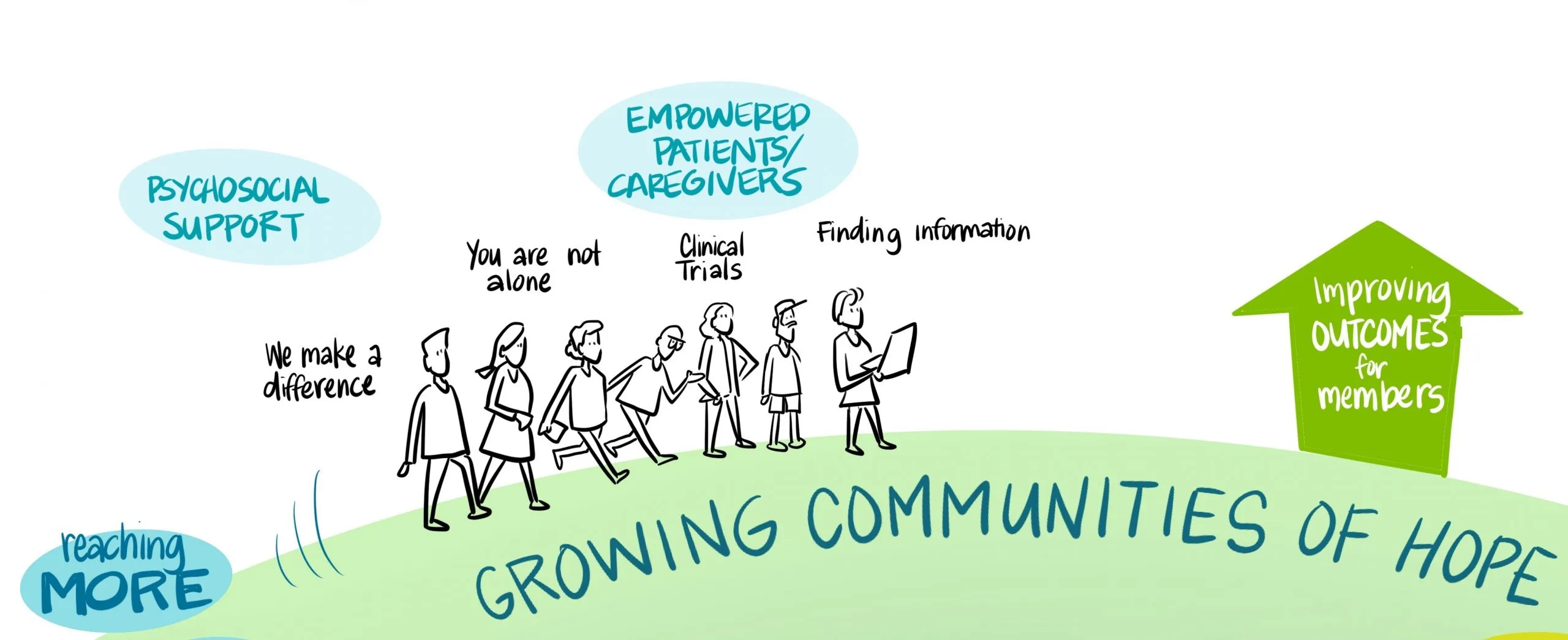 Our Mission
Empowering patients and caregivers by creating disease-specific communities to address information needs and social isolation through training, technology, and developing purpose-driven community leadership.
Who We Are: Patients and Caregivers
All our programs are inspired by the ideas, the experiences, and the passion of our people. A core part of our mission is to empower community members to create and to lead. Meet some of the extraordinary people who give back by building PALTOWN's programs. 
In March 2022, community members went live to talk about the work we do. Learn about our programs through the eyes of the people who bring them to life.