PALTOWN's Community Leadership Program
Our community leaders are the heart and soul of our work. These patients and caregivers manage the more than 120 groups in our colorectal cancer community COLONTOWN, mentor all our volunteer neighborhood admins, and connect our thousands of members to the people, the conversations, and the resources they need.  Some of our Leaders also serve on the COLONTOWN Cabinet.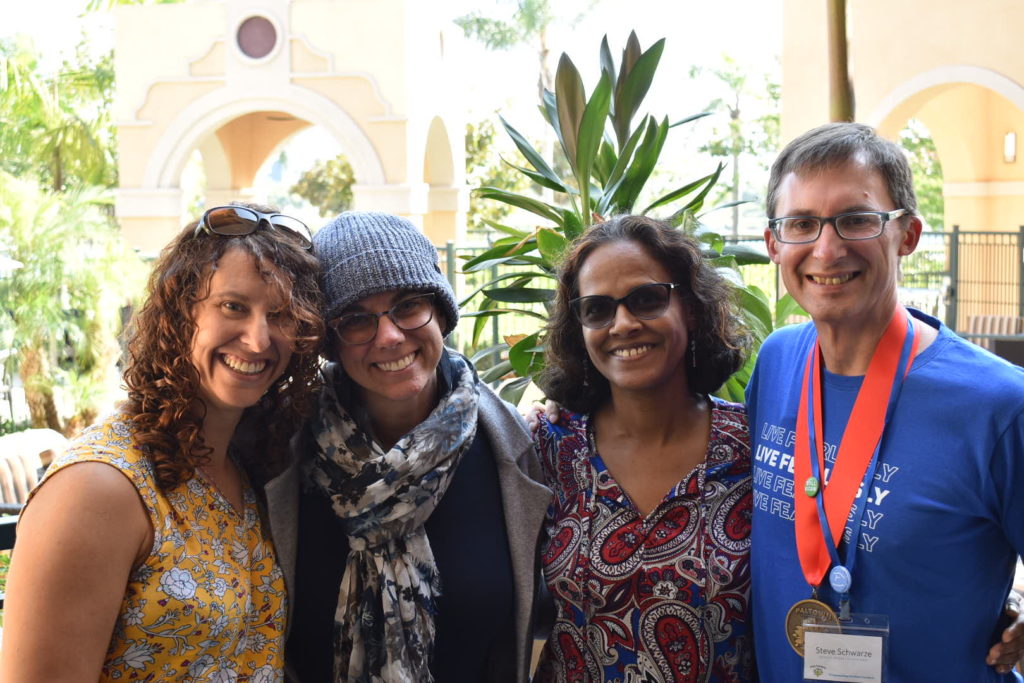 2023 Community Leaders Program Sponsors
We are grateful to our sponsors for recognizing our extraordinary group of Community Leaders, all giving back through their commitment to the support and education of their "neighbors."
COLONTOWN Community Leaders

Terri Anderson
Community Leader
I am a Stage IV colon cancer patient (diagnosed in February of 2019 at the age of 52 after a routine colonoscopy). Upon my diagnosis, I desperately searched for information online about my disease and wanted to join a support group where I could connect with fellow patients and find hope.  In March of 2019, I joined COLONTOWN, where I've met many amazing people who continually offer words of encouragement, share information, and who understand the day-to-day struggles of cancer.  Through the various COLONTOWN neighborhoods I belong to, I have also gained a better understanding of my disease, different treatment options, and how to search for clinical trials.  COLONTOWN has empowered me to confidently be my own advocate while navigating my disease.
I was so impressed with COLONTOWN that I wanted to deepen my involvement in order to help others, so I attended the virtual Empowered Patient Leadership program in the summer of 2021.  I am now an Admin for TOM'S RAS CLINIC and LUNGSTON neighborhoods.  Additionally, I recently took on the role of Community Leader for TOM'S SCIENCE & TRIALS SCHOOL. My goal is to make a difference in someone else's life by giving back to the COLONTOWN community that has provided me with much needed connections, support, and education. Thank you for the opportunity to support COLONTOWN and its members.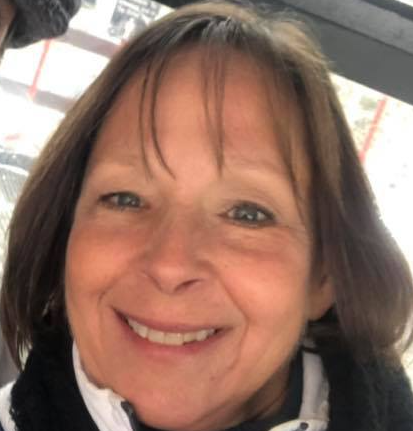 Kim Austin
COLONTOWN Cabient Member, Onboarding Team Lead, Community Leader
I am a Stage IV colorectal cancer survivor, diagnosed in 2013. I've been part of the COLONTOWN community for more than five years. After joining, I quickly took on leadership roles. I serve on the COLONTOWN Cabinet,  manage the Onboarding team, am the Community Leader for our BLUE LIGHT SPECIAL COMMUNITY and am also a Neighborhood Host for numerous groups. I have attended and helped present at all of PALTOWN's Empowered Patient Leader Workshops.
COLONTOWN has given me a voice and a purpose that I never dreamed possible. Helping others "Find their people" is a passion.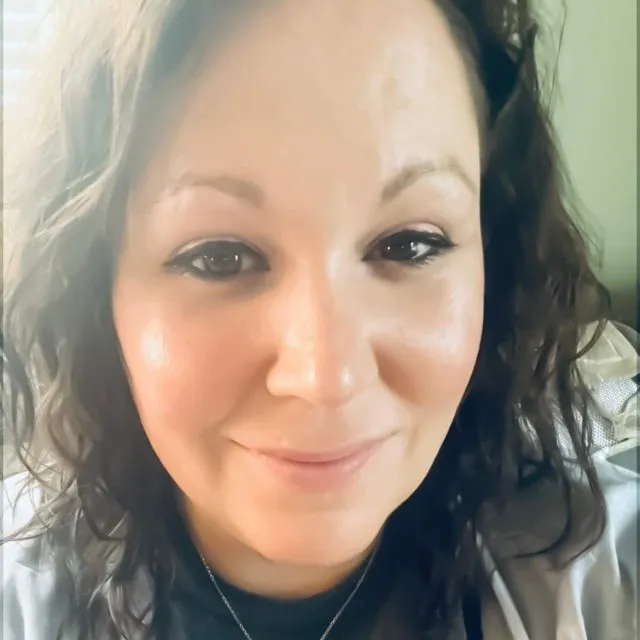 Jenn Bass
COLONTOWN Cabinet Member, EPL Trainer, Community Leader
I was diagnosed with stage lllb colon cancer in May 2019. I was 36 and didn't know of anyone my age with this diagnosis. I had no family history and nothing genetic to explain why this happened to me.
While in the hospital, I started searching for information and support groups. I came across COLONTOWN and joined. I instantly made connections with not only people that had young onset colorectal cancer, but local "townies" that quickly became some of my closest friends. I didn't feel alone and felt supported throughout my diagnosis and treatment.
After I finished chemo, I knew I wanted to give back. I did the first virtual Empowered Patient Leader training in July 2020. Soon after, I became the admin for 3RD LANE, then TOUGH CHICKS and NED BALLROOM. I also help moderate the Cleveland crew and help the fundraising team. After a year, I was asked to become an EPL Trainer.  I am also happy to be a Community Leader for the PATIENT PLAZA groups!  In the summer of 2022, I became a member of the COLONTOWN Cabinet. All of this has been incredibly healing and helped give me my "why."

Amy Basner
Community Leader
I joined COLONTOWN because I was looking for support for myself and my husband, who had been diagnosed with Stage 2 colon cancer. I have enjoyed getting to meet everyone in COLONTOWN and especially liked attending my first Empowered Patient Leader Workshop this summer in Minneapolis. I'm now serving as the Deputy Mayor for our Spiritual Enclave. I'm married to Tim Basner and have 2 adult age kids, Rebecca and Jimmy. In my spare time I like to get together with friends, travel when I can and read books. I have a huge passion for helping people and helping animals. Our family volunteers for a local dog rescue helping pregnant mommas, puppies or dogs that have a medical issue that need special care. My family will tell you I love to meet people and talk to them. I look forward getting to know more people and helping out as I can.

Joe Bullock
Community Manager, COLONTOWN Junior; Onboarding Team, COLONTOWN
In August of 2018, a couple of months after being diagnosed with stage 3b colorectal cancer, I started to reach out online to get additional support with my cancer diagnosis. I found COLONTOWN after hearing Charles Griffin Jr. talk about it on a podcast. After the podcast, I joined COLONTOWN and gained support from many of its groups. Charles was one of the first members who encouraged me to continue to ask for support and seek help. A few months ago I completed PALTOWN's Empowered Patient Leaders program. In early 2021,  I had been NED (No Evidence of Disease) for a few months and wanted to find a way to give back to a community that had given so much to me. I am now serving as Community Manager for COLONTOWN Junior, serving the families of pediatric colorectal cancer patients.  I look forward to continuing to support COLONTOWN and its members in the future.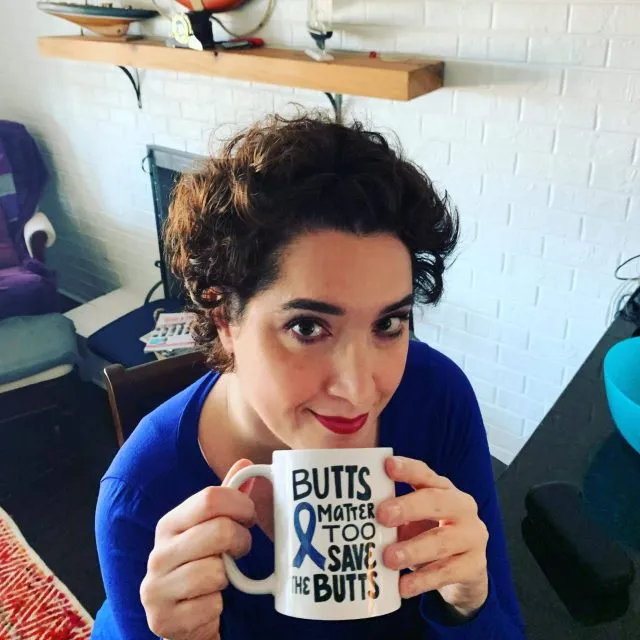 Dr. Leslie Cloud
Community Leader
I am a practicing physician and a proud volunteer in COLONTOWN.  I currently serve as the Community Leader for health care providers within COLONTOWN, including the neighborhood for both physician-patients and nurse-patients, as well as the neighborhood for consulting physicians.
COLONTOWN is a resource unlike any other that I have encountered in my professional career or personal life.  COLONTOWN is not just another support group—it is a transformational online community that educates and empowers its members with accurate, up to date, evidence-based information about the management of all forms of CRC.  With input from leading CRC experts around the country and constant oversight from its cabinet and community leaders, COLONTOWN is a one-stop shop for education, information, emotional support, and camaraderie for the newly diagnosed, seasoned CRC veterans, and caregivers.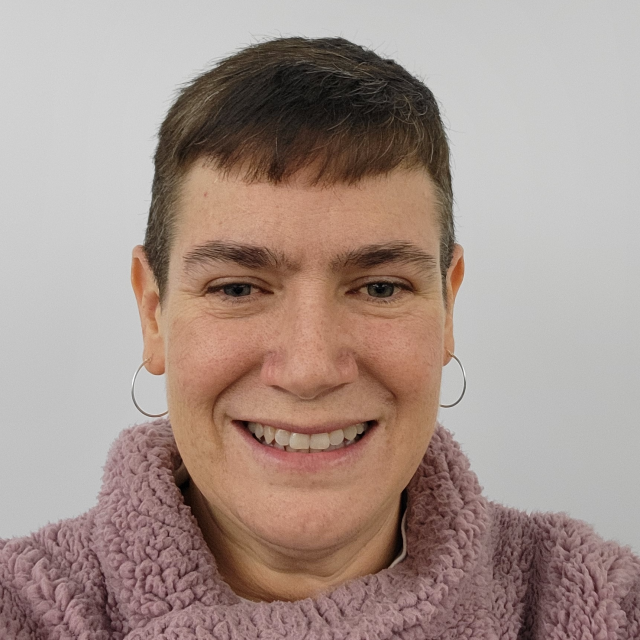 Tracey McQuillan Dedering
Community Leader
I was diagnosed with stage iv colon cancer with extensive mets to my liver in July 2014. I was 40 and a mom of a 6 year old. I had no family history and nothing genetic to explain why this happened to me. After my diagnosis I was looking for help, answers, support, anything because I had no one to turn to who could understand what was happening to our family. I googled colon cancer, bad idea. I searched Facebook and found COLONTOWN.
I completed 3 rounds of xelox and had a failed liver resection. My surgeon decided PVE was our best bet. After that recovery, we had a successful 70% resection of liver and 2 months later colon resection. Then I restarted chemo. I officially finished chemo in November, 2015 and have been considered NED ever since.
I volunteered with COLONTOWN to start a Wisconsin neighborhood; I have been the admin in Badgerburgh ever since. I am now a Community Leader and a trainer with the Empowered Patient Leader program. I love my COLONTOWN family for everything they have been able to provide me through our journey, so now I am able to give some of that back to others.

Andrea Jamieson
Community Leader
I was lucky enough to find COLONTOWN about a year after my 43 year old husband was diagnosed with Stage 4 colon cancer in April of 2015. He has currently had well over a hundred rounds of chemo as well as HIPEC and I cannot even imagine what our life would be today without the knowledge, advice and friendships that this organization has given me. We are so lucky to have a private community that is science-based with so many individual areas of expertise. It wasn't long before I ended up helping admin the Canadian TRUE NORTH group over 5 years ago, and I'm now the Community Leader for all our International Crews. To say COLONTOWN is unique is an understatement and I am proud and thankful to be a part of it.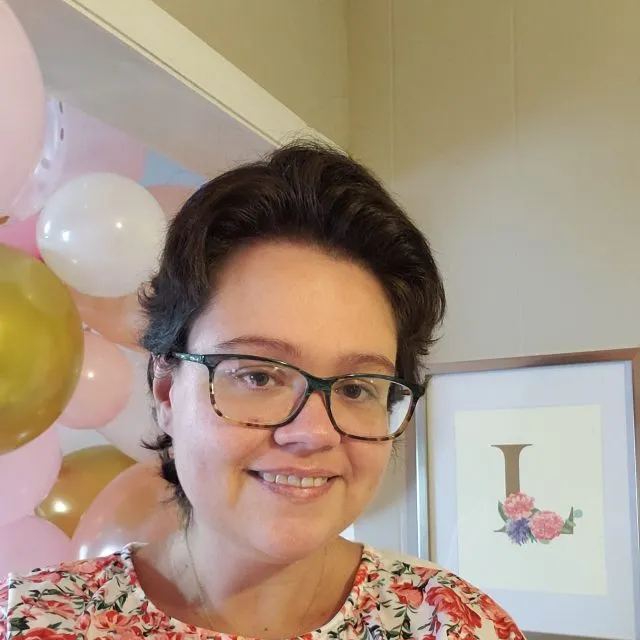 Meagan Lockhart
COLONTOWN Cabinet Member, Community Leader
I was diagnosed with stage 4 colon cancer with mets to liver in March of 2019 at the age of 29. My initial oncologist told me I was inoperable and offered palliative chemotherapy. As a mom of a young toddler and newborn this was simply not okay.
As my way of coping I threw myself into research of therapies that may give me more time with my family. Shortly thereafter I found COLONTOWN. It was such an incredible relief to not only connect with people in the same situation, but to have access to such a wonderful network of knowledgeable advocates. Since finding COLONTOWN I made it to NED, have taken an 18 month chemo break, and fighting a thoracic recurrence and planning to be NED again.
I've been host in the early onset neighborhood YOUNGSTOWN and the parenting neighborhood THE PTA since late 2021. My goal is to be able to give patients the same hope COLONTOWN gave me and help them find the resources they need to cope with their diagnosis.
In early 2022 I became community leader for 'THE CIRCUS' neighborhoods. These groups focus not on the disease specifically but hobbies, identity, and the practical matters of dealing with a cancer diagnosis. It's so important to acknowledge one's whole self when diagnosed with cancer not simply responding to the symptoms and I'm so glad that these resources are available through COLONTOWN. In summer of 2022 I became a member of the COLONTOWN Cabinet

Betsy Post
COLONTOWN Cabinet Member, Community Leader
I came to COLONTOWN as primary caregiver for my sister, Pam, who was diagnosed with stage four colorectal cancer in 2016. She endured numerous chemotherapies, surgeries, procedures, and hospital stays with a smile on her face and with a world-famous thumbs up. COLONTOWN became Pam's family. She loved meeting fellow patients and caregivers, both online and in person, and they certainly loved her. Sadly, Pam succumbed to her illness in December 2018.
COLONTOWN became as important to me as it was to Pam in the years I spent researching treatment options and connecting with other caregivers. I became the host for our liver metastases group, and then Community Leader for all the neighborhoods providing resources for metastases. I am excited to serve the community as the Caregiver member on the COLONTOWN Cabinet.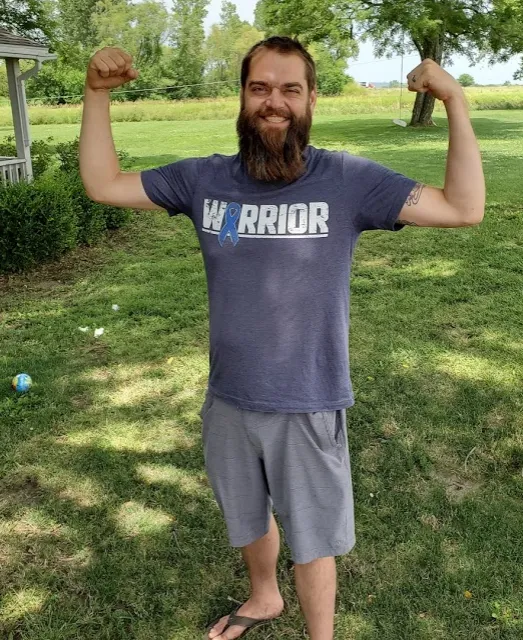 Jason Randall
COLONTOWN Cabinet Member, Community Leader
I am a Stage 4a colorectal cancer survivor.
I was diagnosed in 2018 at the age of 35 and this news sent my life into a tailspin. I was told I was inoperable due to the extent of cancer in my liver, would be on chemotherapy for my entire life, and that everything we were doing was to extend my life or for palliative reasons. Not what you want to hear ever, let alone when you are 35 and with 2 young children and another on the way. It affected my wife tremendously as well. We understand the emotional, mental, and physical stress that comes with a terminal cancer diagnosis and found COLONTOWN about 6 months after being diagnosed, with both my wife and I joining various neighborhoods within the community.
This turned out to be a game changer for me as I found a recommendation in COLONTOWN for a CRC liver surgeon. This led me to get a 2nd opinion with this doctor, and eventually, surgery. It changed my life. I have been declared NED and no longer receive chemotherapy, but actively monitor with my oncology team with methods and tests I learned about first in COLONTOWN.
I have experienced many up and downs on the rollercoaster of cancer (chemotherapy, embolizations, ablations, ileostomy and reversal, mental health, fistulas, colonic stents and them failing, physical health, integrative medicine, surgeries, etc.) that I am not shy about sharing with others. I am an analyst by profession, GIS Analyst, and research extensively not only at my work but about my disease as well.  I believe my knowledge and perspective of cancer from someone who has lived it can benefit other patients in ways that doctors cannot grasp at times. While I am brutally honest in my approach, I also am very optimistic and positive and want to help others after finding my own voice after my cancer experiences and taking charge of my health. It has lit a fire in me that I have never felt before and I want to help others now if it is within my capabilities.
I am honored to be a part of COLONTOWN and to be able to help. I will continue to strive and advocate for our community and helping others in their own quest of taking control of their health and wellbeing and connecting with others within the community.

Sandra Scott
Community Leader
I was diagnosed with Stage IV right-side colon cancer in January, 2007.  Recurrence in August, 2015, which I'm still dealing with.  I'm Lynch.  I've been with COLONTOWN since 2011.  Attended Call on Congress in the early days of COLONTOWN, and also attended the first Empowered Patient Workshop.  I am the Administrator for Sunshine State Crew, and Community Leader for all our local crews around the United States.  I love advocating, and helping others with their diagnosis.

Laura Videtti
Community Leader
I came to COLONTOWN in 2018 as primary caregiver for my husband, Dan.  He was diagnosed with stage four colorectal cancer with a single lung metastasis in 2014 after being cancer free for almost five years after an initial Stage 3C dx in 2009.  At that same time in 2014, he also was diagnosed with stage one primary breast cancer.  He underwent a lobectomy and mastectomy in a matter of weeks.  After consulting with top cancer centers on the East Coast, it was decided to treat his breast cancer with adjuvant chemo because he was HER+.   This chemo caused him to develop sepsis and he stopped treatment.   He survived sepsis and planned my surprise 50th birthday party from his hospital bed.  Eighteen months later colon cancer came roaring back with multiple mets to the lungs.  Our oncologist at Penn said chemo for life but framed it as managing a chronic disease.   This really helped our mental outlook. My husband did well on first line treatment for two plus years.
Then things started getting hard and that's when I found COLONTOWN.  I was amazed by the immediate support and wealth of knowledge from this online community.  I soon developed the confidence and knowledge to be a better advocate for my husband and question our oncologists.  I started to navigate the world of clinical trials.  Pre-COVID, I was able to meet in person other caregivers and patients in my area who were just as warm and genuine in person as they were online.  It is life changing when you find people who understand.  The wonderful caregivers in CAREPARTNER COVE were there for me especially in my darkest days leading to my husband's death in December 2019.
Just before COVID altered life as we all know it, I had lunch with COLONTOWN founder Erika Hanson Brown in February 2020.  She shared her vision for COLONTOWN's future with me and I said I wanted to give back in some way.  She encouraged me to take an Empowered Patient Leader training, which I did virtually in July 2020.  I became a host in CAREPARTNER COVE shortly thereafter and am honored to now be Community Leader.
My husband was a great patient with a positive, hopeful outlook and really made my caregiving responsibilities easy.  We continued to live our best possible lives while he underwent treatment.   Our best possible lives evolved over time from traveling often to just watching a favorite TV show together.   This is the best advice I can give caregivers is that you have to continue to live your best possible lives at that moment.  Make memories that will last a lifetime however long that may be.