PALTOWN's Community Leadership Program
Our community leaders are the heart and soul of our work. These patients and caregivers manage our colorectal cancer community COLONTOWN, shape our Empowering Patient Leaders Workshops, and research and travel to deliver the Clinical Trials Education that PALTOWN is known for. 
Check out our extraordinary roster of Community Leaders, all giving back through their commitment to the support and education of their "neighbors." To honor the spirit of PALTOWN's community model, we call them Deputy Mayors – just click on each picture to read their stories!
---

Diane Bendtsen
Deputy Mayor
When I received the call telling me that yes, indeed I had cancer, I was not really surprised. With my history of Crohn's Disease and family colorectal cancer it was basically inevitable. I was diagnosed in March of 2012 with Stage IV right sided colon cancer. Unfortunately, even though I was MSI-high, it was before the immunotherapies were being used. I underwent 14 months of chemo and 8 weeks of radiation and was lucky enough to be declared NED.
The time I have had dancing with NED has been spent trying to advocate and help others. COLONTOWN has given me the best outlet for my advocacy. I have taken a leadership role and have also helped train others. I onboard new members daily and the number of our members keeps growing even though we are continually losing our friends. COLONTOWN has given me the purpose to continue and work towards the day when COLONTOWN is no longer needed.

Steve Schwarze
Interim Mayor, COLONTOWN
I am a Stage IV colorectal cancer patient (MSS, BRAF-mutated) who has been connected with COLONTOWN for about three years.
After participating as a regular member, I attended a workshop in October 2018 to become an "Empowered Patient Leader" in COLONTOWN. I lead our ten neighborhoods that are focused on clinical trials. We have 1,000+ in our MSS TRIALS neighborhood, and smaller numbers in others (MSI, RAS, BRAF, HER2+, CHEK2, Anal, CAR-T, and NIH). In this role I enroll new members, oversee discussions about clinical trials and treatment options, and act as a liaison between members and several top CRC oncologists to help answer patients' questions.
In the spring of 2020, I became the Interim Mayor of COLONTOWN, helping to transition the community to a member-led model as PALTOWN expands. I am also leading PALTOWN's new Clinical Trials Navigator program, which will train community members to help fellow patients learn about clinical trials and navigate the process of making decisions and enrolling in those trials. My day job is Professor of Communication Studies and Director of the Climate Change Studies Program at The University of Montana in Missoula, MT.

Stacey Runfola
Deputy Mayor
Stacey has had the bittersweet opportunity to watch COLONTOWN grow almost from the very beginning. She joined the town while her husband Rick was in treatment for stage IV adenocarcinoma of unknown primary, and has been involved ever since.
Sadly, Rick died of his disease in 2014. Currently Stacey oversees the caregiver neighborhoods of COLONTOWN which include private areas for teen children of CRC patients, primary caregivers of patients, parents of adult patients, a grief group for "former caregivers" and several more. She works with an incredible group of administrators who keep the carepartner neighborhoods going strong daily.
Stacey is particularly proud of starting the private group reserved for Stage IV caregivers only, as well as starting the group PALLIATIVE PATHWAYS for both caregivers and patients. She has made strong friendships with patients and caregivers alike during her time in COLONTOWN, and has had the absolute honor of talking several of those friends through their own, or their partner's end-of-life.
Outside of COLONTOWN, Stacey owns and runs a group of small businesses. She attempts to play golf (Rick's favorite sport!), she is a tap dancer, and a (begrudging) beginner runner.

Lari Johnston
Deputy Mayor
I am a Stage IV Colorectal Cancer Rebel who admins several groups in COLONTOWN ranging from a women's only space, to a side effects group, a Stage Four group and an end of life discussion group.
I am also the Deputy Mayor of the USA CREWS COUNCIL in which I manage over 30 local COLONTOWN groups.
I have attended and helped lead 3 Empowered Patient Leader Workshops. I find my main goal and passion is to connect folks with one another so that they can learn they are not alone and there are many options available to them.
COLONTOWN saved my life and I'm honored to be able to guide the newly diagnosed through all the COLONTOWN neighborhoods and through this difficult time in their lives.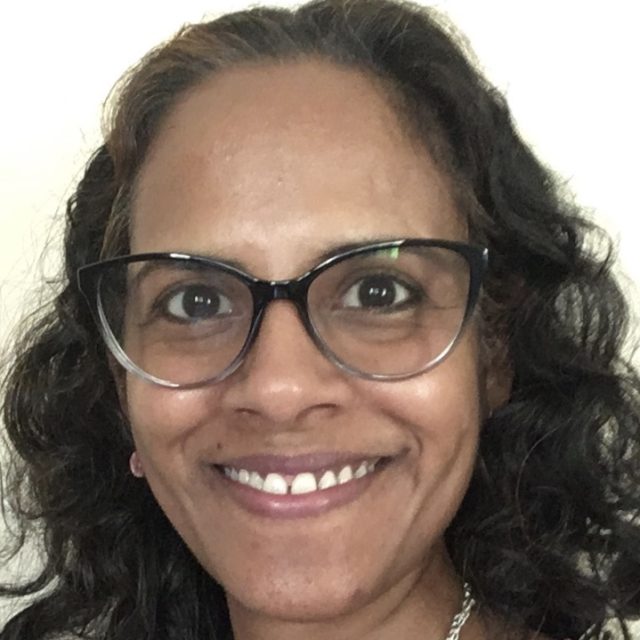 Manju George
Scientific Director, Deputy Mayor
I am a Stage 3b rectal cancer survivor.

Immediately after my diagnosis in 2017, I joined COLONTOWN. By training, I am a DVM PhD, with post-doctoral training and research experience in Cell and Cancer Biology. After I joined COLONTOWN I became instantly aware of how I could use my background in Cancer Biology, to educate fellow patients and caregivers, as they navigated their cancer journey.


In COLONTOWN, I created, and now admin, the CRC101 educational neighborhood, which is a landing space for all new members. Here, I distill the highly technical CRC-relevant information available on the internet to easily-understandable nuggets. CRC101 attempts to provide people a "road-map" to their cancer journey and aims to facilitate CRC-specific learning, by meeting patients and caregivers at their level of understanding.


New COLONTOWN members, as they become "students of their disease," are able to navigate & utilize our Clinical Trials neighborhoods better. As a Deputy Mayor for COLONTOWN's Clinical Trials neighborhoods, I keep track of discussion in these groups and provide informational posts in non-technical language as necessary. We often see how this flow of information comes full circle back to patients' interaction with their physicians; recently, for example, I have been helping members understand the potential and use of liquid biopsies. As a result, we now see COLONTOWN members slowly educating their doctors about this novel testing strategy.

The time I have spent in COLONTOWN has greatly broadened my view of cancer research and in some ways brought the kind of clarity and perspective that is only possible with the experience of cancer as a patient. I am able to leverage this unique perspective as a Patient Advocate with the Stand Up to Cancer CRC Dream Team, various cancer and CRC specific meetings and conferences, and on Twitter (@manjuggm). This enables me to engage in discussions with leading clinicians and researchers in the CRC field and bring that information back to benefit the COLONTOWN membership. My impact in this advocacy space has been reflected in projects where I help bring patient perspective into clinical trial design.

I envision colorectal patient advocacy and education as an integral part of my life moving forward, and am looking for opportunities where my training, cancer experience and collective patient perspective gained from COLONTOWN can be used for the benefit of society.


Jennifer O'Dell
Deputy Mayor
I am Carepartner to my husbandm=, who was diagnosed with Stage 3b rectal  cancer in 2015. I was introduced to my COLONTOWN family four years ago and became a host to carepartners in 2016. I'm a Deputy Mayor for Carepartner Onboarding & a Neighborhood Host for several communities. I had the pleasure of becoming an Empowered Patient Leader at the first Empowered Patient Workshop in Washington DC. COLONTOWN has provided my family with education, connection and the tools needed to THRIVE in our new normal.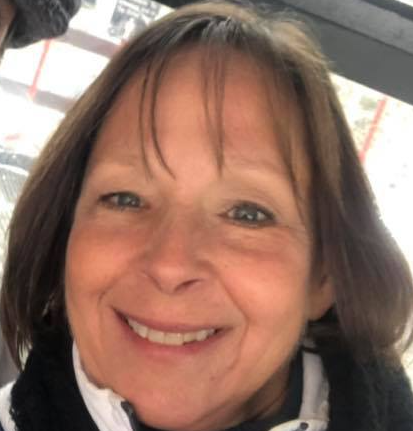 I am a Stage IV colorectal cancer survivor (dx2013) being part of the COLONTOWN community for more than 3 years. After joining, I quickly took on leadership roles. I'm a Deputy Mayor for our BLUE LIGHT SPECIAL COMMUNITY & a Neighborhood Host for numerous groups. I have attended & helped present at all our Empowered Patient Workshops.
COLONTOWN has given me a voice & a purpose that I never dreamed possible. Helping others "Find their people" is a passion.

I am a stage II colorectal cancer survivor diagnosed in 2016. I have been with COLONTOWN for 3 years. I am a Deputy Mayor for the AGES AND STAGES groups. In this role, I oversee these groups, making sure that they are running smoothly, help to onboard new members and am in contact with the admins if there are any questions or issues. I also admin for the 2NDAVE. (stage II group) and MOTOR CITY CREW. In these groups, I make sure all posts receive responses, fire up important discussions and post current scientific articles pertaining to these groups. I am also planning a Meet Up for the MOTOR CITY CREW. I have attended 2 Empowered Patient Leader Workshops.
My goal is to make an impact on the CRC community by helping to improve screening rates, providing much needed support and connections, helping guide people to critical and potentially life-saving information they need in finding clinical trials or information on neuropathy etc. I am also currently a panel member of CRAN (Colorectal Awareness Network). This group is part of the American Cancer Society and its sole purpose is to raise the screening rate to 80%.
Helping others is my passion and I would like to share an amazing analogy that a friend, Charles, who I met at the 1st Empowered Patient Leader Workshop, shared with us at the workshop. He compared us to glowsticks. He held up a glowstick and said, after snapping the stick, a glowstick needs to be broken to shine. Just like us when we receive the cancer diagnosis, we feel broken but it also gives us an opportunity to shine by helping others and making a difference. COLONTOWN gave me support when I needed it the most and I hope that I can give that back to those who may feel lost in their diagnosis and are searching for help.

Fernando Ruiz
Deputy Mayor
My name is Fernando Ruiz del Prado (but please call me Fer).
My favorite phrase is "Life is a Journey" because pretty much encapsulates the story of my life. Born and raised in Mexico City, when I turned 24, I grabbed two bags, my skateboard and my bass and headed to Boston, MA with enough savings to pay for my first year of college. I worked many jobs to pay for my education.  Fortunately upon graduation I was offered a job at WGBH 89.7 fm Boston's NPR as a production audio engineer.
By 1994 I also started my own production business and in 1995 I landed a large corporate communications account. But in June 1996 at 33 yrs. old my life came to a complete halt because I was diagnosed with stage III Colorectal cancer. Because of my young age it took almost too long to get to proper attention to my symptoms. Finally they reacted and went under major surgery followed by nine months of chemo.
Fast forward to June of 2019 when I rang my 22nd NED cancerversary!
My COLONTOWN journey: In 2010 Erika rang my phone, told me about COLONTOWN and invited me to March to DC two years in a row. I've continued to be involved with this wonderful organization.  In 2012 Life brought me Toronto, Canada and I moved full time in 2015.  Since 2017 I've taken on a deeper role because of my cultural and professional background experience. I started to work as an admin for several groups and helping as marketing & communications advisor for Erika and COLONTOWN.
In 2018 I attended the first EPL [Empowered Patient Leader] workshop in Washington DC.
Currently I am Deputy Mayor on the Poker Group (the men's group) and all the international groups [True North Crew in Canada, Straya group in Australia, Villa Colon group for worldwide Spanish Speakers, and Darmastad group for German speaking community.] I also help on the Beantown group (the Boston group).
I am also the Deputy Mayor in branding, communications, marketing, fundraise, video production and workshop producer & A/V guru. I've have helped produced the Denver, Boston and Minneapolis workshop. I spend many hours a day and plenty every week tending to all these groups and all the branding and communications needs as well as consulting and advising Erika and Nancy Seybold on ways to fundraise and raise COLONTOWN's profile in the outside world.
But if you know Erika and COLONTOWN's story you'll understand why!  If you don't know either you'll want to!  My journey with PALTOWN is a labor of love.

I joined COLONTOWN because I was looking for support for myself and my husband, who had been diagnosed with Stage 2 colon cancer. I have enjoyed getting to meet everyone in COLONTOWN and especially liked attending my first Empowered Patient Leader Workshop this summer in Minneapolis. I'm now serving as the Deputy Mayor for our Spiritual Enclave. I'm married to Tim Basner and have 2 adult age kids, Rebecca and Jimmy. In my spare time I like to get together with friends, travel when I can and read books. I have a huge passion for helping people and helping animals. Our family volunteers for a local dog rescue helping pregnant mommas, puppies or dogs that have a medical issue that need special care. My family will tell you I love to meet people and talk to them. I look forward getting to know more people and helping out as I can.

I was diagnosed in December 2011 with Stage I Rectal Cancer. After progressing to Stage IV four years later I needed to find support and information, which lead me to COLONTOWN.   It was there that I made friendships and connected with people that have loved, supported and guided me through some of my toughest days.  And, to my surprise, also offered education and information from dealing with medication side effects to finding the most recent and innovated cancer treatments.
I found my voice with COLONTOWN and started to take charge of my care, working alongside my oncologist to figure out the best treatment plan that allowed for a better quality of life.  I felt the desire to give back and help others gain everything I had from such an amazing group of patients and caregivers.   After attending an Empowering Patient Leaders Workshop I got right to work starting a group local to me in Connecticut, helping to onboard and admin a large neighborhood for Rectal Cancer patients and get involved in organizing and planning future EPL meetings.    I am beyond grateful to be a small part of a huge blessing in the middle of a difficult disease.
---