PALTOWN's commitment to patient empowerment extends to our professional staff, most of whom come from our community. Together we are working to provide connection, education, and training for the thousands of patients and caregivers  in our programs.
CEO & President, PALTOWN Development Foundation
Ms. Brown, a Montana native, had a long and healthy career as a corporate executive search professional in the consumer packaged goods and telecommunications industries until – at age 58 – she was diagnosed with late-stage colorectal cancer. Once her treatment was completed, she refocused her professional energies on the undeveloped niche of disease-specific patient empowerment, founding COLONTOWN, the patient community. COLONTOWN features deeply engaged, experience-specific, secret support groups that are exclusively dedicated to colorectal cancer patients and family members.
In 2016, Brown co-founded the PALTOWN Development Foundation to create additional disease-focused communities for even more patients and families. COLONTOWN is the model for patient community building, providing the template and proof -of- concept for disease communities that will be developed.
Erika holds a B.A. in Liberal Arts (French) from the University of Montana.
Ms. Brown is grateful, empowered, and disease-free – 18 years later.
COO & Vice President, PALTOWN Development Foundation
Seybold began her career as the first Web editor for the American Society of Clinical Oncology, and soon moved to the National Cancer Institute, where she built a web-based initiative to increase understanding of and participation in cancer clinical trials. While at NCI, Seybold participated in a number of high-level initiatives surrounding the push to develop a unified, branded web presence (now cancer.gov) for the Institute.
Seybold has spent the last 16 years consulting to clients in the health information, biomedical, and public health fields as an information architect and user experience practitioner. Clients include several institutes at the National Institutes of Health, the Department of Homeland Security, the Department of Education, Memorial Sloan Kettering, and Johnson & Johnson.
Seybold co-founded the PALTOWN Development Foundation, a 501(c)3 corporation, in 2016. The Foundation develops and manages online support communities for patients and caregivers affected by serious disease.
Seybold holds a B.A. in Humanities and M.A. in Medieval Studies from Yale University.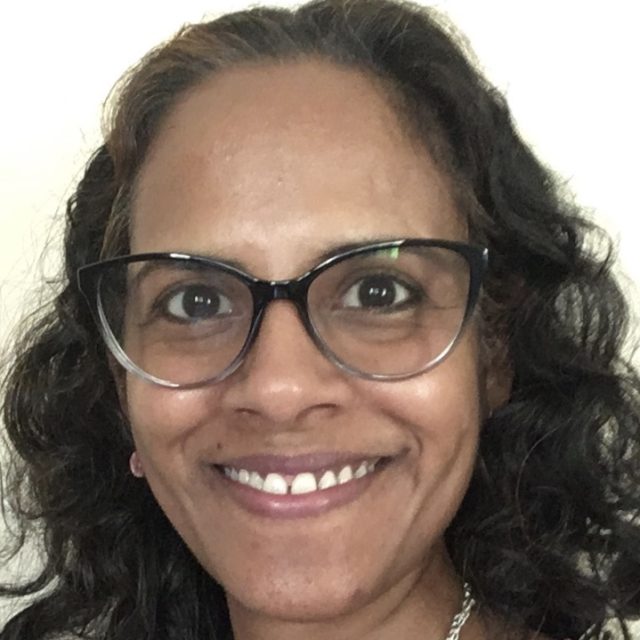 Manju George
Scientific Director, Deputy Mayor
I am a Stage 3b rectal cancer survivor.

Immediately after my diagnosis in 2017, I joined COLONTOWN. By training, I am a DVM PhD, with post-doctoral training and research experience in Cell and Cancer Biology. After I joined COLONTOWN I became instantly aware of how I could use my background in Cancer Biology, to educate fellow patients and caregivers, as they navigated their cancer journey.


In COLONTOWN, I created, and now admin, the CRC101 educational neighborhood, which is a landing space for all new members. Here, I distill the highly technical CRC-relevant information available on the internet to easily-understandable nuggets. CRC101 attempts to provide people a "road-map" to their cancer journey and aims to facilitate CRC-specific learning, by meeting patients and caregivers at their level of understanding.


New COLONTOWN members, as they become "students of their disease," are able to navigate & utilize our Clinical Trials neighborhoods better. As a Deputy Mayor for COLONTOWN's Clinical Trials neighborhoods, I keep track of discussion in these groups and provide informational posts in non-technical language as necessary. We often see how this flow of information comes full circle back to patients' interaction with their physicians; recently, for example, I have been helping members understand the potential and use of liquid biopsies. As a result, we now see COLONTOWN members slowly educating their doctors about this novel testing strategy.

The time I have spent in COLONTOWN has greatly broadened my view of cancer research and in some ways brought the kind of clarity and perspective that is only possible with the experience of cancer as a patient. I am able to leverage this unique perspective as a Patient Advocate with the Stand Up to Cancer CRC Dream Team, various cancer and CRC specific meetings and conferences, and on Twitter (@manjuggm). This enables me to engage in discussions with leading clinicians and researchers in the CRC field and bring that information back to benefit the COLONTOWN membership. My impact in this advocacy space has been reflected in projects where I help bring patient perspective into clinical trial design.

I envision colorectal patient advocacy and education as an integral part of my life moving forward, and am looking for opportunities where my training, cancer experience and collective patient perspective gained from COLONTOWN can be used for the benefit of society.


Steve Schwarze
Interim Mayor, COLONTOWN
I am a Stage IV colorectal cancer patient (MSS, BRAF-mutated) who has been connected with COLONTOWN for about three years.
After participating as a regular member, I attended a workshop in October 2018 to become an "Empowered Patient Leader" in COLONTOWN. I lead our ten neighborhoods that are focused on clinical trials. We have 1,000+ in our MSS TRIALS neighborhood, and smaller numbers in others (MSI, RAS, BRAF, HER2+, CHEK2, Anal, CAR-T, and NIH). In this role I enroll new members, oversee discussions about clinical trials and treatment options, and act as a liaison between members and several top CRC oncologists to help answer patients' questions.
In the spring of 2020, I became the Interim Mayor of COLONTOWN, helping to transition the community to a member-led model as PALTOWN expands. I am also leading PALTOWN's new Clinical Trials Navigator program, which will train community members to help fellow patients learn about clinical trials and navigate the process of making decisions and enrolling in those trials. My day job is Professor of Communication Studies and Director of the Climate Change Studies Program at The University of Montana in Missoula, MT.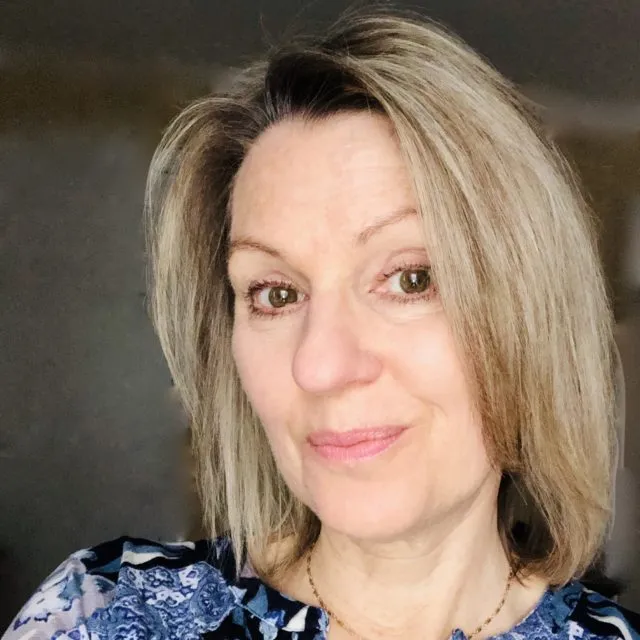 Marie Sander
Development and Management Associate
I am a breast cancer survivor and a stage IV crc patient. I joined COLONTOWN in 2016 on the advice of a friend, and I have found it to be the best online group for support and education for colorectal cancer patients. The education and peer to peer medical advice I've received helped me make critical decisions in my treatment plans. The level of knowledge from members who are patients, caregivers, and medical professionals is superior and invaluable.
In 2019, after having to take medical leave from my job of 13 years, I took a step back into the professional world by joining PALTOWN's first group of interns. I was able to use my prior experience in fundraising to help with the work of supporting our programs, and began to work with both CEO Erika Brown and COO Nancy Seybold on many other projects; in a small organization, everyone wears many hats! I attended one of PALTOWN's Empowering Patient Leaders Workshops late in 2019 and have stepped up as an admin of our New Jersey and Pennsylvania local crews.
PALTOWN is growing, as our programs reach more patients and caregivers and our training initiatives. As part of that growth, I moved into a part-time staff position at the end of 2019, focused on development and program management.

Dennis Arrivillaga
Training Manager
My family has been affected and separated by colorectal cancer. We lost my oldest brother in 2016. He was 39. He left us too young, too soon.
But being purposeful and aligning my life with my niece, nephew, and parents helps me cope. Marvin left too soon. My duty and responsibility are to carry on the advocacy he started and to keep his memory and efforts alive. I do it for myself, my parents, my other brother, and my niece and nephew, who are left without their courageous dad.
These kids need to know who their dad was and to get the word out as far as screening, so fewer families get separated by this horrible, disruptive, destructive disease.